PIES OF MARCH
During the rise of Occupy Wall Street, Chase bank donated 4.6 million dollars worth of technology and resources to the New York City Police Foundation, including 1000 new patrol car laptops. The gift was the largest in the history of the foundation and "enabled the New York City Police Department to strengthen security in the Big Apple."
In association with art and activist group ABC No Rio , the environmental organisation Time's Up used their Pies of March annual bike ride to protest what they saw as a suspicious and conveniently timed donation, as the American financial system was coming under ever increasing pressure from the growing Occupy movement.
The peaceful protest involved a rolling human menagerie, complete with a bike towing a sound system blasting funk music, of volunteer actors – dressed as protestors, bankers, police officers and journalists. Travelling from bank to bank in Manhattan, they descended on the unsuspecting financial institutions and performed dynamic street theatre; the protestors battled it out with overbearing police officers, who were protecting the smug bankers – whilst the press documented the entire process.
The event culminated in a giant pie fight, capping off what was a lighthearted approach to a serious issue of the influence wealth and power has on the public interests and freedom of expression.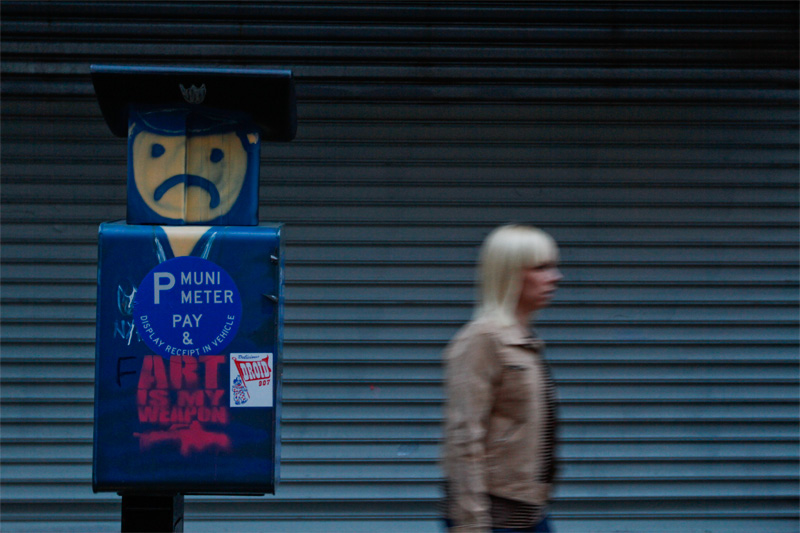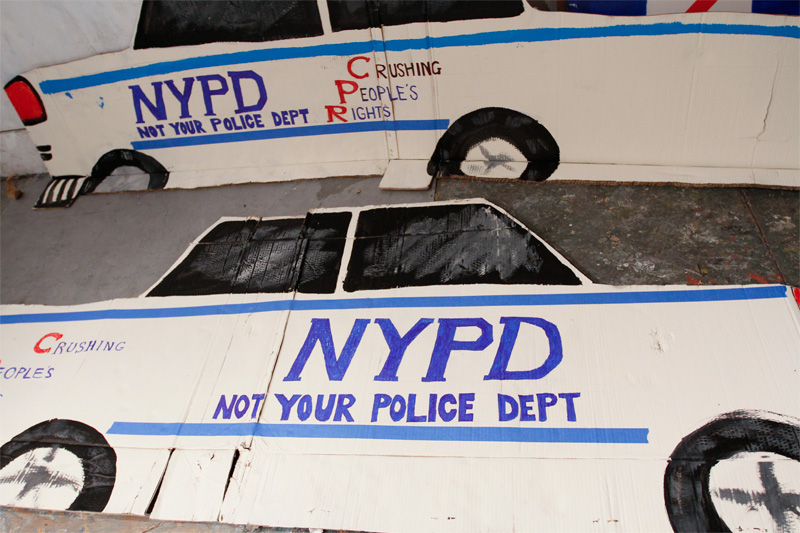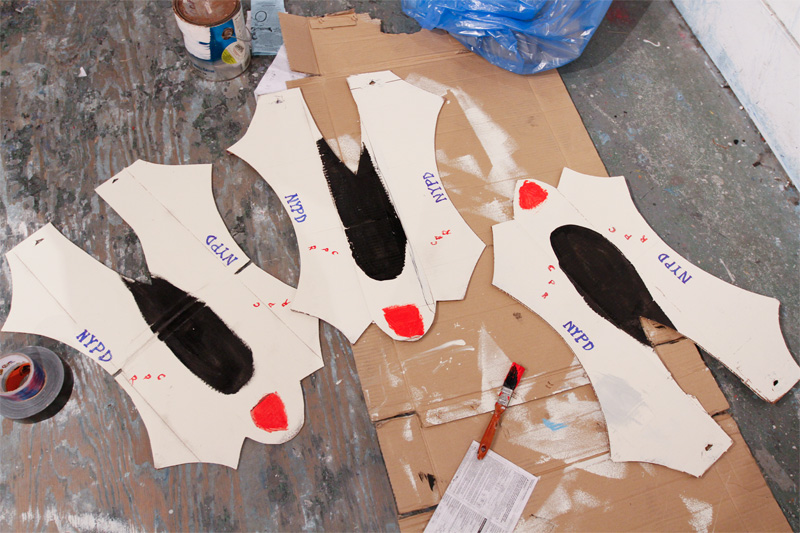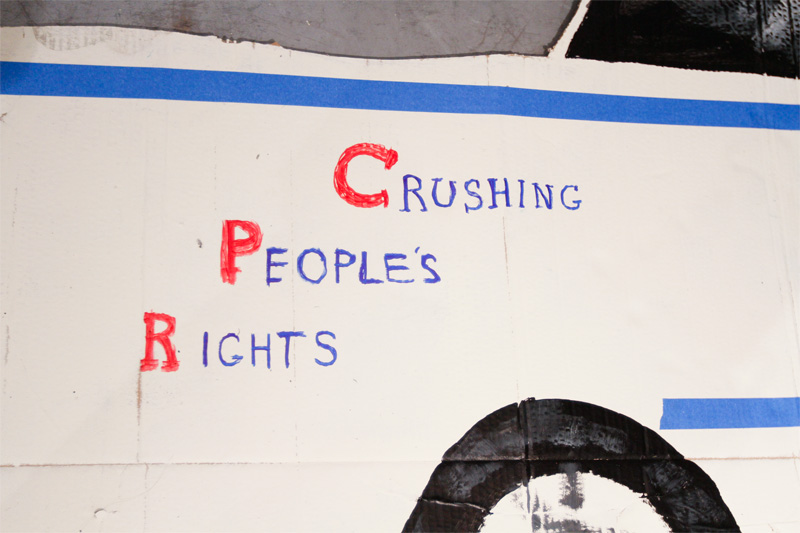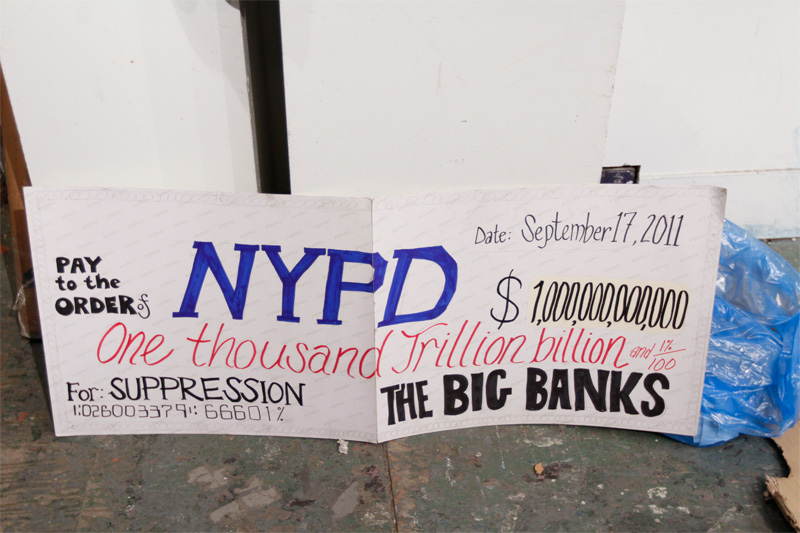 Video by Laura Newman of Times-Up.org